Signature Marketing
recruits and retains the best promotional talent staff in the industry.
Who do we recruit?
Our brand ambassadors are friendly, honest, organized, professional, and sales-oriented individuals that love making connections with people. If this sounds like you, you may be a great fit for our team!
How do we retain talent?
We prize kindness, trust, thorough training, quick communication, and competitive compensation as equally high priorities that benefit our growing team members.
What makes us the best?
We value the relationships of the brand ambassadors and promotional talent working with us, and that value will be apparent to you through our regular interactions.
How do I become a Signature Marketing Brand Ambassador?
Apply by creating an online profile in our secure staffing portal. Please describe your experience including brand names, other agencies/companies you've worked for, and event duties.
Upload a clear photo of yourself taken within the last month. Photos with filters or graphics added cannot be accepted.
Once your profile is completed, a staffing coordinator will reach out to you as soon as there is an available event or program in your area to complete the interview process.
Ready to work for us?
Apply Now!
Join Us.  Say 'YES!' to a new work venture and join the best promotional talent in the industry. No promotional experience? That's okay! Just be sure to describe yourself and why you are interested in working.
Create Profile
How do I know when events are available in my area?
As events and programs are created and offered out for booking, Signature will notify you via email based on your fit for the program and proximity to the location(s). You can access the event details and apply via our website. Priority will be given to timely responses and our established team with plenty of opportunity for new talent. If the event is booked prior to your response, it will not appear in your offer calendar. Don't get frustrated if you aren't booked; continue responding and we will do our best to get you lined up with an event that is the right fit for you! The more events that you apply for, the more exposure we have to your name and interest level.
How do I know if I have been booked for an event?
Once an event is staffed you will either receive an email informing you of your booking or an email that will say the shift is no longer available. Sometimes these auto-generated emails may hit your spam folder so please ensure we are added in your email address book. We do ask that if you are actively applying to work with us that you log into your profile regularly to view your booking calendar directly. If this is your first event with Signature Marketing, you will hear from the corresponding booking manager to arrange a first event training call.
What should I wear when I work an event?
The standard promotional outfit requested by our clients for retail events includes black dress pants, a white collared shirt and black close-toed shoes. For liquor industry events, we often request black pants, heels or dress shoes, and an unbranded black top for off-premise tastings, and a black cocktail dress with heels or black pants and collared shirt with dress shoes for on-premise events. We always ask you to refer to the assignment instructions to view client requests on attire prior to accepting a booking and prior to executing an event.
How do I get paid for events that I worked?
We write vendor checks twice a month, on the 1st and 3rd Fridays of every month.
Payments are issued via Zelle/QuickPay and sent electronically.  You do not have to bank with Chase to be paid by us but will need to follow the provided instructions and connect through the Zelle network.  In instances where this connection is not possible, Signature will happily send a traditional mailed check.
There is no waiting period for our vendor payment as long as you have correctly completed your paperwork and submitted it in time for the vendor pay. This policy is appreciated by our staff and sets us apart from many agencies who may wait 30 days or until being paid by their clients to pay their staff. Payment inquiries can be made directly to our office manager, Amanda, at [email protected]
How many booking offers can I expect?
Differing seasons can yield varying busy periods depending on the client. For the most part, you can expect consistent opportunities through the calendar year. More opportunities are filled with the team members that prove to be communicative and reliable in their execution and reporting.
What should I bring for an event?
This is a great question and since we have several favorite items, we wrote a blog post about it. You can view it here.
Our Superior Talent Enjoys:
Exciting Opportunities
Consistent work opportunities with a variety of clients and venues
Exciting events representing iconic brands
Flexible schedule based on your applications
Competitive Pay Rates
Highly competitive pay rates
Twice monthly payment processing
Access to our powerful online staffing system for accepting events, managing your work calendar, downloading training manuals, reporting event results, submitting time cards, and tracking payments
Organized Management Team
Thorough training and event preparation
A responsive, organized, and invested management team
Automated event reminders
Event Hotline: 24/7 access to your management team via our toll-free event hotline  (intended for onsite event needs and after hour emergency circumstances pertaining to bookings)
See what our exceptional talent has to say about us!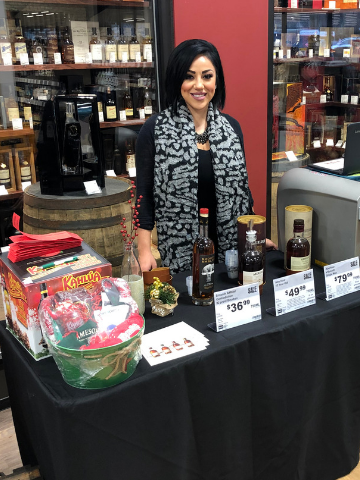 Anais, Chicago
Signature Marketing, Inc. is the reason I am in this industry! Their diligent work and professionalism in setting up all they do is exceptional! The entire team is incredibly friendly, the kind of leadership you WANT to work for. I have never met managers that have been genuinely understanding, compassionate and committed to provide the best service not only for their clients but to their team as well.
Read more

Signature continually does a great job at providing detailed information, going above and beyond to ensure I am prepared and comfortable prior to events as well as providing training and materials when needed. Thanks to Signature entrusting me with so many fun and unique affairs throughout the years, I have now mastered my people skills, customer service and public speaking. I am proud to say I am part of the Signature Marketing team!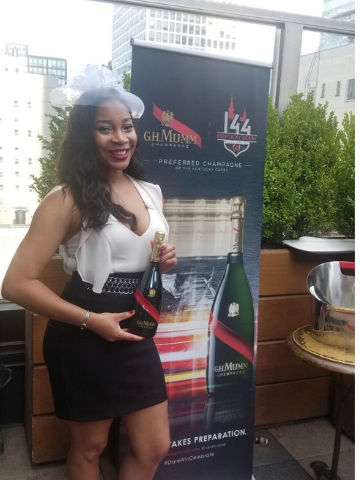 Tasha, Chicago
I've worked with the Signature team for four years now and it's the best company I've ever worked with in this industry. I work with a few other companies but Signature is my go-to. What really sets Signature Marketing apart is the team that you work with – whether it's the folks in the office or in the field, everyone is great and very helpful! If you're new to the company or to the industry, their team environment makes everyone feel welcome.
Read more

Another aspect that sets the Signature Team apart is the smoothness and efficiency of their payroll and recap system. I've never had any issues and love that they have it set where funds are sent directly to my account. There always seems to be a lot of work to go around no matter what season it is! They always make sure that I'm prepared with all the training details and swag required for the event.

It's great being part of the Signature team and not feeling treated like just another number as a promo model.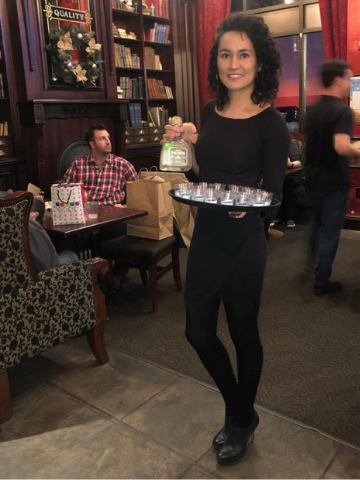 Karla Schaumburg, IL
I work for different promotional companies and have been working for Signature Marketing for about a year. I have enjoyed every second of it! Every other Brand Ambassador I've worked with on the Signature Team has been knowledgeable and super nice to work with, which makes working for Signature super fun! Work doesn't feel like work anymore. The Signature Team, who I had the pleasure to meet, are always attentive to your questions and they are always there for you. Working for Signature is like having a family outside your own home.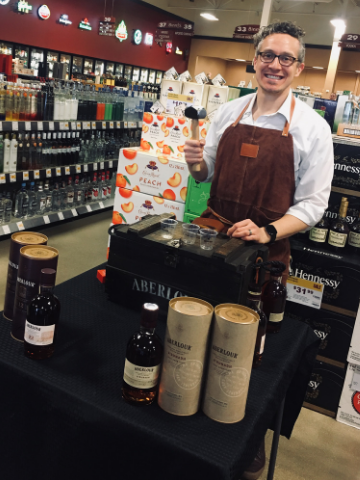 Andres Plainfield, IL
Working for Signature Marketing offers the perfect opportunity for me to supplement my income. As a way to work outside of my full-time job, Signature allows me to apply for events that fit my schedule while offering an incredible hourly rate. One of the best aspects of working for this company is actually the events themselves. They work with some high-profile, big names in the industry, and I have had the chance to execute some pretty awesome
Read more

on-sight events over the past couple of years. You feel like you're a part of something big, and it offers relief for the monotony of day-to-day work that's all the same. A fun job where you can make good money, work when you want, and work for good people is essentially the perfect gig.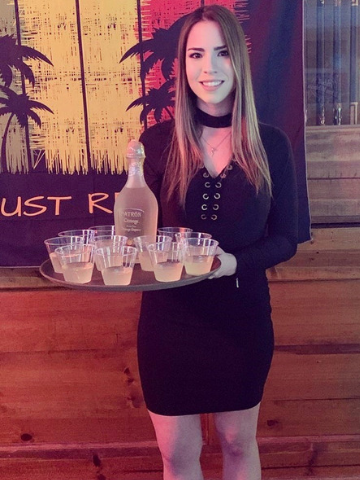 Juliana Naperville, IL
Signature Marketing is by far my favorite marketing/promotional company! I have worked in the experiential marketing industry as a brand ambassador for over 3 years and will always choose Signature Marketing over other companies. Signature Marketing really values their ambassadors. Not only is everyone in the office friendly and helpful, but they are the most organized company I have worked for.
Read more

They give you more than enough information to run a successful event, which I personally appreciate so much. Poor communication is rampant in this industry and makes the job very difficult, but not with Signature Marketing! I always recommend people to check out Signature Marketing, I am so happy to be a part of their team!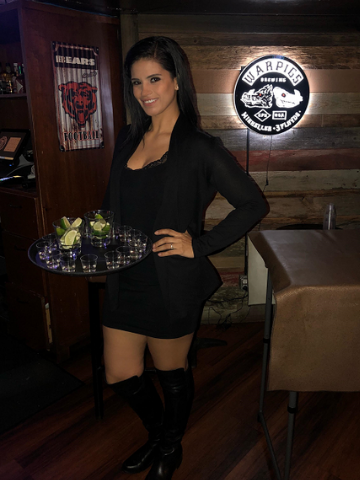 Paola, Chicago
Mike, Suzanne, Meghan, Amanda and Anna are the best marketing team I can work for. In my seven years of experience I can say the whole team is friendly, helpful and trustworthy when it comes to professionalism, ethics and payment.
Say YES to a new work venture and join the best promotional talent in the industry!